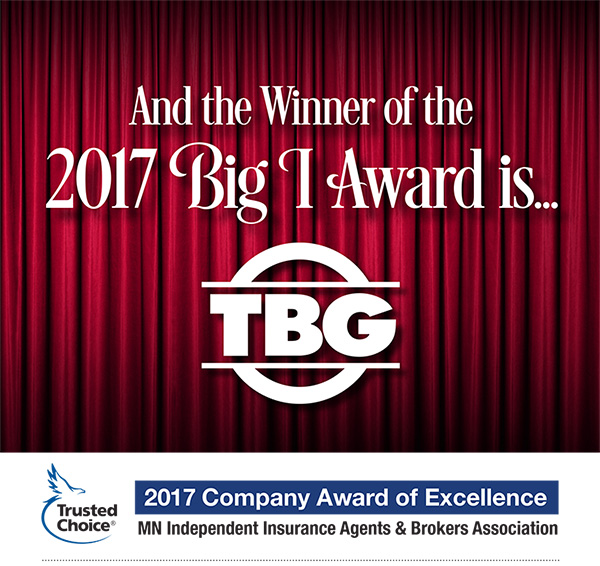 Wow! This is incredible! We've worked so hard for the past 20 years to get to this moment and it's finally here! First off, we want to thank the MIIABA for awarding us their highest honor. Next, we have to thank our trusted network of independent agents and our nearly 800 members. You guys are the heart and soul of TBG and this award wouldn't be possible without you.
Last, but certainly not least, we have to thank the staff of TBG. Day after day, night after night, you work your tails off, helping our members work safer smarter and more profitably making TBG the #1 self-insured construction workers' comp fund in the state of Minnesota.
They're starting to play the music, we've got to wrap it up, Thank you to everyone who made this possible, this award is rock-solid proof that we make workers' comp work! Thank you and good night!